黙示戦隊スカイファイター
Apocalypse Sentai Skyfighter
"I can't let the Apocalypse Empire destroy this world like they did to my own... Skycomputer! Find me five teenagers with fighting spirit!" --Commander Oji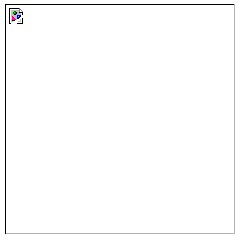 Kari
"I believe that in the darkest shadow, there will always be a light!"
Full name:
Hikari Toguri
(戸栗ヒカリ)
Designation:
Skyfighter Orange
Age:
15
Blood Type:
O
Mecha:
Super Blitz Defender, Sky Bomber, Super-Cycle Pink
Played by:
Izumi Miyano
The youngest member of the Skyfighters, Kari is graceful, elegant, and all too aware that she's neither the toughest nor the most emotionally stable member of the team; nevertheless, she ultimately acts as the shining ray of hope, and has proven repeatedly that she will go to absolutely any lengths to protect the ones she loves, afraid or not.
She joined the Skyfighters in order to make sure that her fiancé, Alex, was safe, and despite her initial hostility, soon became good friends with Sam, being seen as a younger sister of sorts. When Alex died, it tore her apart, rendering her completely catatonic, the team nearly falling apart with both of them gone. After her recovery, she emerged a little tougher on the outside, to the point of scaring the new Alex. By the end she was able to come to terms with herself, figuring out how to reconcile respecting her dead fiancé with her love for his mirror image, going to such extraordinary lengths to save her that she even managed to terrify--and ultimately defeat-- Fear Sensei in the process.
The refined princess and faithful fiancée, Kari always comes through when she's needed most, and is living proof that nothing is fiercer than a girl in love.
This Apocalypse Sentai Skyfighter (黙示戦隊スカイファイター) fansite is © 2010 Christine Love, with translations thanks to Ai Kurisu. No infringement on Tofiru Entertainment, Ltd.'s rights intended.